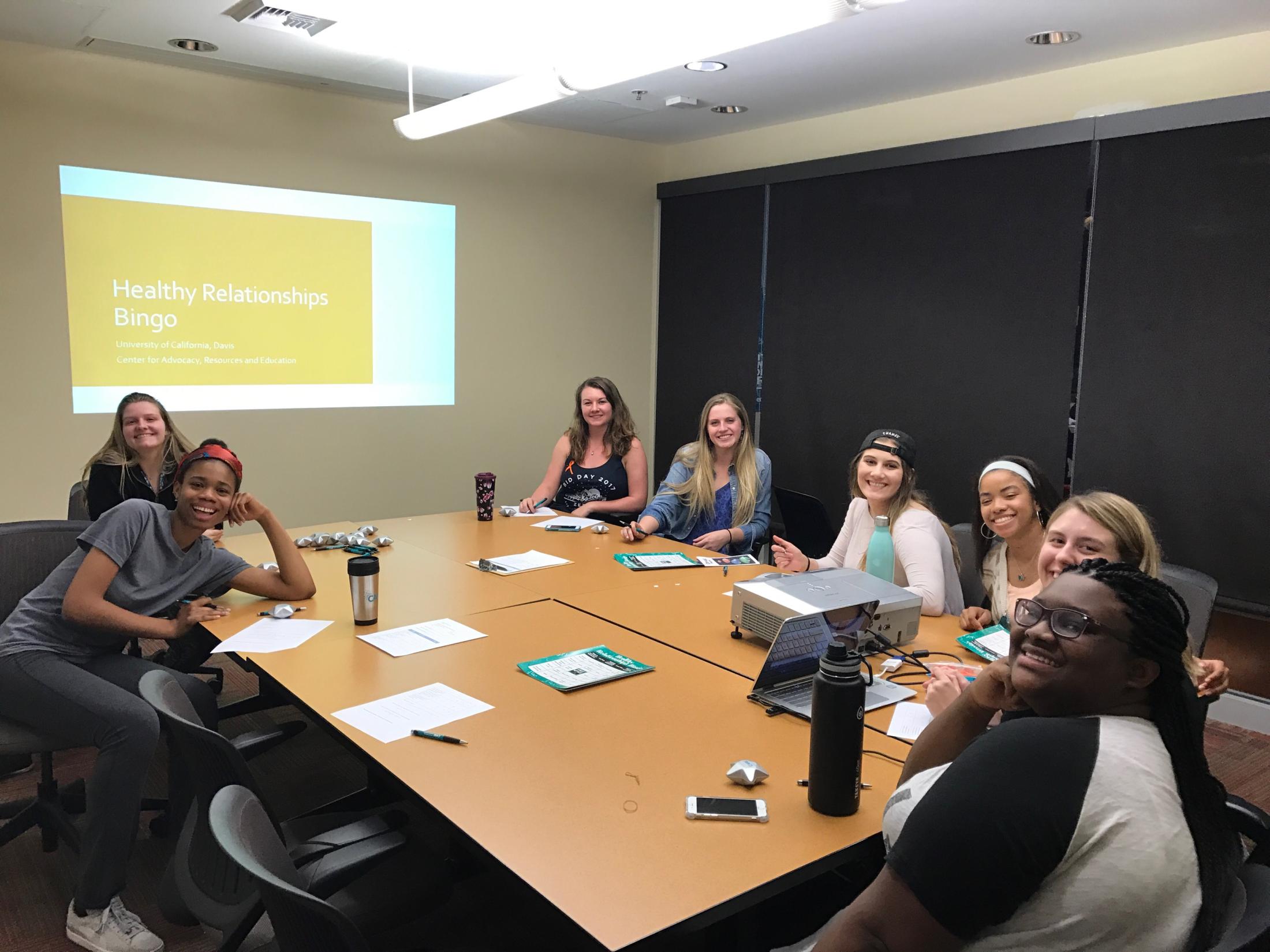 CARE offers prevention education and professional trainings to members of the UC Davis campus in Davis and UC Davis Health in Sacramento. Our education programs aim to raise awareness of the dynamics of sexual harassment and sexual violence, including sexual assault, intimate partner violence, and stalking, and to reinforce healthy relationships and healthy sexual communication. Additionally, our education programs seek to provide community members with the right tools to intervene to stop abuse and change social norms. We offer workshops, classes, and consultation.  Workshops are available to academic classes, departments, residence halls and other groups.  Workshops are facilitated by professional staff or peer educators and utilize discussion, role plays, exercises and videos.
Topics for prevention programs include, but are not limited to:
Preventing Violence as an Upstander

Healthy Sexual Communication & Consent

Building Healthy Relationships Through Boundary Setting

Trauma-Informed Support for Survivors

Dynamics of Intimate Partner Violence & Stalking

Overview of Sexual Assault and Harassment
CARE has several programs designed to cover these topics; specialized programs are also available to fit the needs of a specific group.
Please note our CARE Program Request Form is currently closed for the academic year. The form will reopen at the beginning of the Fall Quarter 2023. Please check back here for more information when the fall quarter begins. Thank you.
Professional Trainings
Professional trainings are designed to provide specialized knowledge and skills to individuals who work with survivors of sexual violence in the course of their job, i.e. law enforcement, medical providers, Title IX investigators, hearing officers and other campus officials, etc.
Topics for professional trainings
Impact of trauma on memory and behavior

Trauma-informed interviewing strategies

Mandated reporting responsibilities

Survivor rights and options
Trainings are facilitated by CARE professional staff.
To request a professional training, please email ucdcare@ucdavis.edu