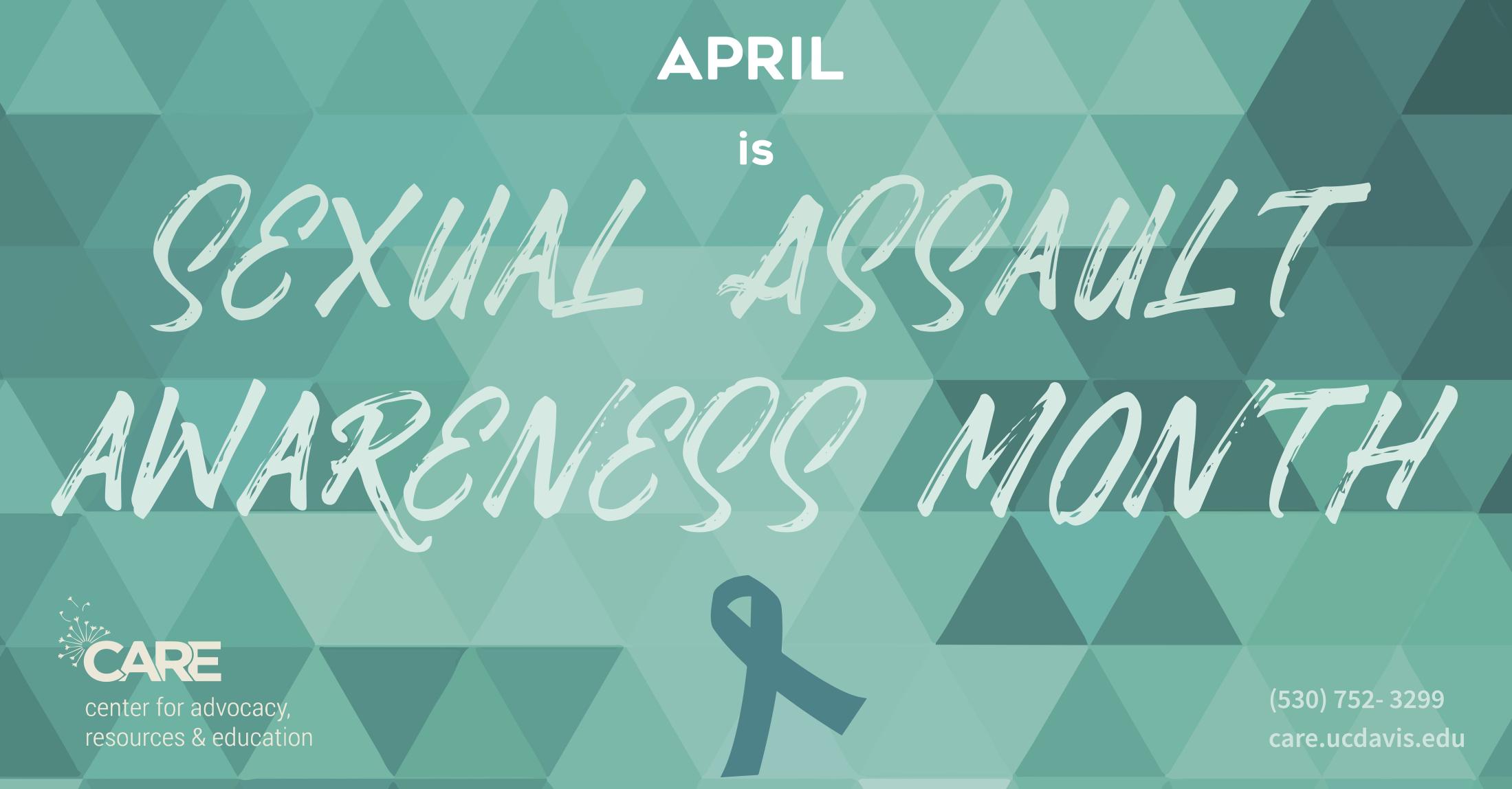 During the 1980s, on the heels of the sexual violence awareness movement that began in the 1970s, the National Coalition Against Sexual Assault (NCASA) brought national agencies together to determine the dates for a National Sexual Assault Awareness Week. Over time, this week turned into a month and in April 2001, the first national Sexual Assault Awareness Month (SAAM) was recognized. SAAM is a campaign meant to give institutions, agencies, communities, and individuals a chance to raise awareness, empower and support sexual assault survivors, and collaborate on prevention efforts.
Click here view the full Sexual Assault Awareness Month Education Toolkit.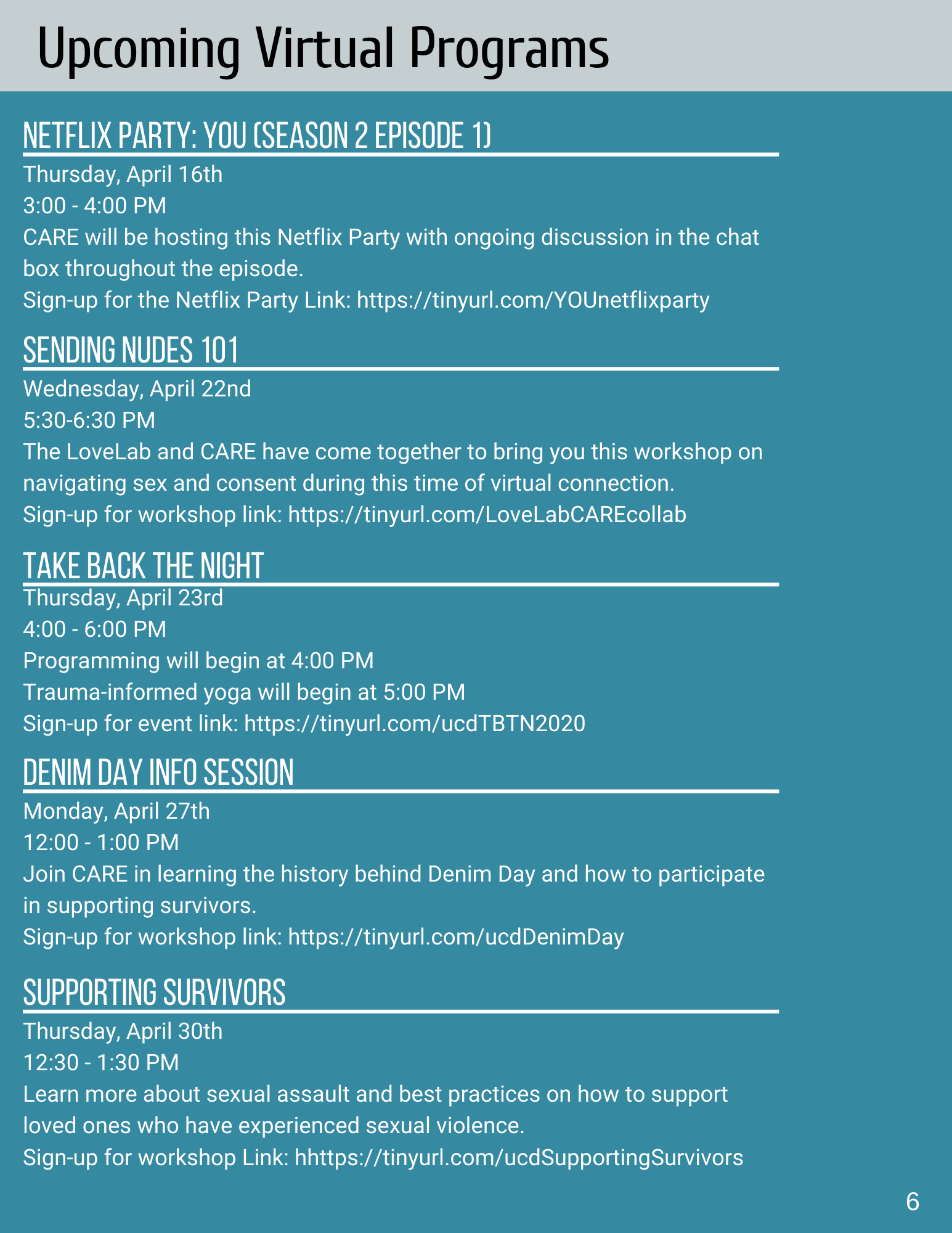 UC Davis Denim Day 2020
Denim Day 2020 is on Wednesday, April 29th! Wear denim and tag UC Davis CARE!
Instagram: ucdcare
Facebook: https://www.facebook.com/ucdavisCVPP
Watch this Denim Day Information Session to get more information on participating, virtually, this year!